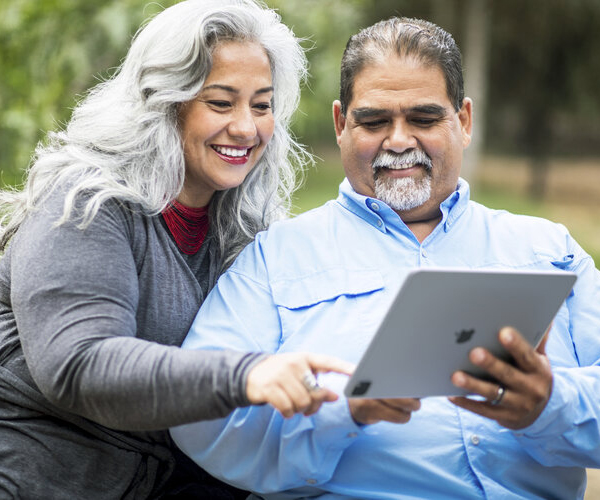 Q: WHAT CAUSES HEARING LOSS?
A: The most common causes of hearing loss are nerve damage associated with aging. 48 million Americans experience hearing loss. It often comes on gradually or is caused by repeated exposure to loud noises. At Beltone, our goal is helping the world to hear better, and that includes you and your loved ones.
Q: COULD MY PROBLEM JUST BE EARWAX?
A: The short answer is yes. Several patients every month come in with impacted wax. After a short consultation, and before a hearing test, our hearing care professionals will use a fiber-optic otoscope to make sure there is no wax or fluid blocking the ear canal. If you do have a blockage, we often can remove it for you in-office
Q: WHY CAN I HEAR, BUT HAVE TROUBLE UNDERSTANDING PEOPLE?
A: Hearing loss most commonly occurs in the nerves responsible for high frequency sounds. Consequently, this is the area where many sounds in speech occur. Many patients feel as if people mumble, or don't speak clearly, but usually they are missing critical sounds in speech.
Q: DO I REALLY NEED A HEARING TEST?
A: Annual hearing exams are recommended for anyone over the age of 60, regardless of whether or not they experience symptoms.This is important because hearing loss occurs over extended periods of time, the individual is often the last to notice their deficit. You can book an appointment by phone, email, or online here.
Q: HOW DO I KNOW IF I NEED A HEARING AID?
A: Without being tested it is difficult to know for certain. In many cases, it is something simple like ear wax. Usually we can identify and treat these issues in the office. At your appointment, your hearing care practitioner will evaluate your hearing and determine if you would benefit.
Q: WHAT IS THE CONNECTION BETWEEN HEARING LOSS AND DEMENTIA?
A: Studies show that untreated hearing loss can leave some areas of the brain without necessary auditory stimulation. Click Here to Learn More about Hearing Loss and Dementia.
Q:HOW LONG DOES IT TAKE TO GET USED TO HEARING AIDS?
A: Each person's hearing journey is unique. Relearning takes place in the central auditory system and the brain needs some time to sort out the sounds it may not have heard for some time. You will have a trial period that allows you time to adjust to your hearing aids and evaluate their benefit. The adjustment process can include changes to make the hearing aids work better for your personal journey.
Q:WHAT TYPE OF HEARING AID DO I NEED?
A: Your Hearing Care Practitioner can help you make an appropriate choice based on your degree and type of hearing loss, the shape of your outer ear, the size and shape of the ear canal, your ability to place and adjust the device, any additional features you need. Click here to schedule a FREE evaluation.
Q:HOW MUCH DO HEARING AIDS COST?
A: Hearing aids are fit based on a prescription, so it's not easy to answer without a hearing evaluation. Hearing aids can range from several hundred dollars per ear to a few thousand. Considerations such as insurance coverage, severity of hearing loss, lifestyle, and what is affordable to each patient are all considered before making a recommendation. Beltone is able to make treatment affordable to 92% of the patients who pursue help with us with complimentary insurance benefit checks, discounts, and monthly payment options.