Hearing Aids, Summerville, SC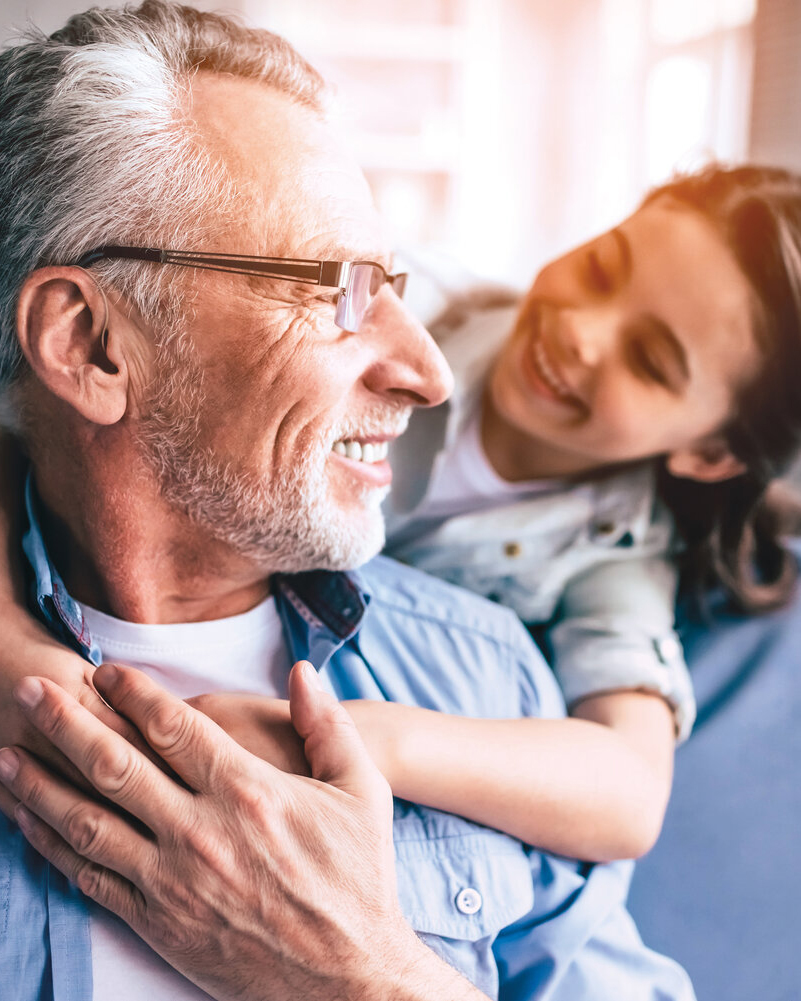 Hearing loss can affect anyone, anywhere. For many of us, it's a part of our daily lives. But don't think your destiny is to miss out on conversations, movies, and great music.
The advanced technology of today's generation of hearing aids provides you with remarkable options to enhance your hearing! Gone are the old, clunky hearing aids. Welcome to the newest hi-tech wonders of bio-engineering. You can even get hearing aids that no one can see. Beltone has been a trusted, full-service hearing care provider since 1940, and our devices stay on the cutting edge of hearing technology. Our Beltone location in Summerville, South Carolina, is one of 1500 locations across the U.S. dedicated to serving your hearing aid needs. Come visit us!
You're not alone when you choose Beltone for your hearing health care and hearing aids. See the stories and customer reviews from other individuals who have experienced the personalized care that Beltone provides.
Hearing Aids Made by Beltone for Beltone Patients
At Beltone, we manufacture our own hearing devices to ensure the highest quality of hearing care. Our hearing care technicians also receive continuing education with Beltone University.
This unique approach allows our team to offer premium hearing care and hearing aid repair.
Make an appointment with one of our Beltone team members in Summerville, SC, to discover our customized hearing aid solutions. We offer a range of hearing aids to suit every patient's prescription, lifestyle, and budget.
Hearing Aids Tailored For Every Lifestyle and Budget
At Beltone in Summerville, SC, we recognize that your hearing journey is just as unique as your hearing needs. We offer a range of Beltone hearing aids that are:
Custom sized for your comfort
Easy to use with a push of a button or turn of a dial
Battery operated or rechargeable
Available in numerous styles and colors
Protected by the BelCare service plan, to enable you to receive

Regular cleanings
Annual testing

Built and repaired by Beltone hearing specialists
Dedicated to your hearing health, our Beltone team will be there for you every step of the way. Our customized hearing aid prescription process helps you find the perfect hearing aid for your hearing needs.
Customized Beltone Hearing Aid Prescription Process
With over 80 years of experience, we have streamlined the hearing aid prescription process. If your audiologist determines that you have a hearing deficit, we will walk you through the hearing aid options we offer. The journey to finding the right hearing aid for you will include:
Consideration of the type and degree of hearing loss
Measuring the shape of your outer ear
Measuring the size of the inner ear canal
Ensuring that you're able to place, adjust, and remove the hearing aids without any problems
Our Beltone team can also include a hearing health benefits check. This check includes examining the insurance hearing benefits and coverage for which you are eligible. Additionally, Beltone offers a range of discounts and options for monthly payment plans that will work with your budget.
When you're ready to check your hearing health or look into hearing aids to assist your hearing, we will be ready. Call our Beltone team in Summerville, SC, at (843) 594-0141. From convenient locations to lifetime hearing aid care, you can count on Beltone to be there for you.